Reading Time:
3
minutes
Name a movie that made an impact on you. Quickly. I bet some of you would say Batman vs Superman: Dawn of Justice, or Justice League: The Snyder Cut. That's fair. But honestly, DC best movie yet is Shazam! For me, that was the most established DC movie with a direct storyline and well-written characters. Not only that, it also a planted more seeds for the future of the DCEU. And now, 3 years later, another into the unofficial Shazam-saga comes Dwayne Johnson's project for over 15 years- Black Adam! And yes, with no exaggeration, it is DC's strongest film yet. Here's why I ended up loving it a lot!
Black Adam A Hero or an Anti-Hero
Right from the start of the movie, I knew right there and then that Black Adam will have a different take from the earlier DCEU we have seen so far. We start in distant past at the fictional place, Kahndaq. It had its inspirations from the old Egypt were slaves worked on the pyramids but instead of pyramids, they had to dig for a powerful rock- Eternium- to create the Crown of Sabbaq. There we meet a young boy who eventually changed the turn of things. Having his hand on the stone, he transformed into Teth-Adam and put an end to the tyranny of Ahk-Ton.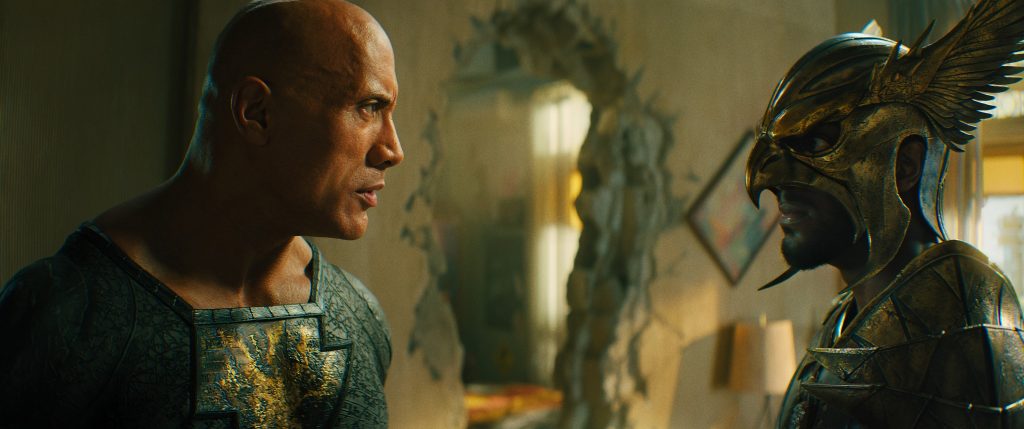 Jump to the future and we see a group of excavators looking for Crown of Sabbaq and as it turns out, another group is also doing the same and conflict ensues. At the height of the skirmish, Teth-Adam gets awakened and another can of worms of conflicts gets opened up.
Personally, I thought Black Adam was off to a good start. It even had the courage to speak up on relevant topics that other movies from the studio haven't tackled yet such as imperialism and colonization. At its core, it is DC's wokest film yet. But is that a bad thing or a good thing? Honestly, I see it as a good thing because it is fresh and shows that is has some balls!
Time To Get Serious in Black Adam
The film not only introduces us to a new hero (anti-hero) from the DC Comics, it also introduces us to a new group: The Justice Society of America. The team consists of Cyclone, Atom Smasher, Hawkman, and Doctor Fate. The team's role in the story is an interesting one as they visit Kahndaq only to neutralize Black Adam, who interestingly is being seen as a hero by the residents of the country. This storyline, to me, is a welcome take on US forces "aiding" the war-torn countries. The ideologies of the superheroes in the movie clashed greatly and made up for a nice storyline!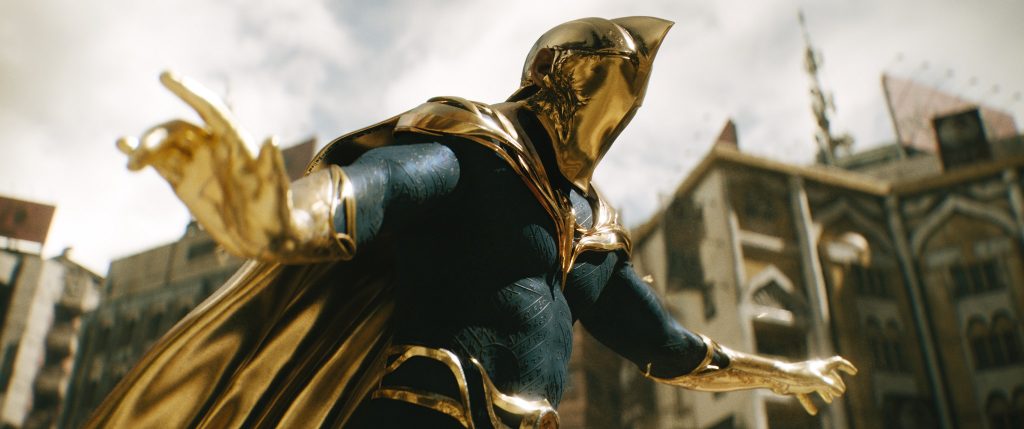 And how about the action sequences, you might ask. Here's the thing: Black Adam is Dwayne Johnson's baby project for over 15 years! There is no denying about the craft and passion put into it! The action sequences were incredible and the visuals are spectacular! There was no holding back with the punches and explosions. It almost felt like Zack Snyder had a say in the film!
Black Adam shines a bright light for the future of the DCEU. After 2019's Shazam, it is getting more apparent that the DCEU is now finding a strong footing.
Comments