Reading Time:
3
minutes
So, Bingers, honesty time: are you still reeling out of the ending of Avengers:  Endgame? It was something, right? Most of us thought that was the end for the Marvel Cinematic Universe. Or its Phase 3, at least. But it came ass a surprise to many when Marvel announced that it was not the phase closer but instead Spider-Man: Far From Home, the sequel to the 2017 film Spider-Man: Homecoming! This announcement elevated all the hype for the film and is both a good thing and a bad thing. Why'd I say so? Find out below!
Columbia Pictures invited us, The Little Binger, to the special press screening of the movie last June 27. I, personally, can't wait for the movie to start and I was pretty sure so does my fellow press and bloggers because huge geek energy filled the studio! So, Bingers, let's get down to our review!
Watch Out for The Blip
Okay, this is probably the biggest question that has been hanging around everybody's head going into the screening: what happened to these characters during the snap? Who got snapped and who didn't? Think no more because Far From Home addressed that right from the start and even the aftermath of Endgame! They did it in a hilarious way that had me screaming "TOO SOON!". But hey, if anything else, that set the tone for the film. Well, Homecoming already successfully identified the MCU's take on Spider-Man movies!
Humor is the strongest suite of the movie and it did not shy away from utilizing it. It delivered laughters after one another. The light high school flick-vibe of this superhero movie worked well. To a point, it had me reminding myself that it is after all a superhero movie and that Peter Parker is a 16-yo boy who had to take on the mantle of saving the world! The class's Europe trip was a refreshing take on the New York-centric superhero movies. Not only that it did provide us with a new backdrop, it also took our mind away from the events of Endgame.
The Aftermath of Endgame
Or did it? Without spoiling any part of the movie, Far From Home is the Iron Man 3 of MCU's Phase 3! In Iron Man 3, we saw Tony Stark suffer from the trauma of the Battle of New York that happened in Avengers. Meanwhile, Far From Home shows how Peter Parker, a teenager, got affected by the events of The Snap and the battle against Thanos. Behind the lightheartedness of the movie is a sensitive topic of grief. Why grief, I think you know it! 😉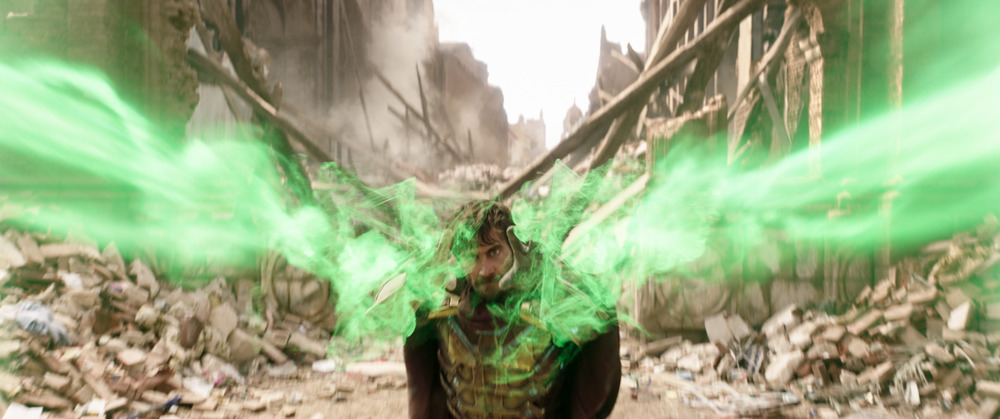 Spider-Man: Far From Home is the dessert to the main course that were Infinity War and Endgame. The meal would not be complete it. It may not be like the other items in the menu and that's what is good about it! That also does not mean that it is not in any chance a weak one. In fact, it is a great standalone movie. It delivered action sequences and surprises that had me gasping and whispering "oh my god!" Jake Gyllenhaal as Mysterio is a thoroughly fleshed out villain that gives justice to his comic counterpart!
It is a visual spectacle from start to finish that is also packed with great surprises and reveals!
PS: Wait for the post-credits scenes because they will make your jaw drop!!!!
Director: Jon Watts
Cast: Tom Holland, Zendaya, Jake Gyllenhaal
Binge-level: 5 out of 5 stars
---
Don't forget to follow us on Instagram, Youtube and Facebook for updates.
Comments