Reading Time:
4
minutes
So, you got yourself an OPPO Reno5. You must be impressed with its features. But are you using it to the fullest? Here's everything you need to know with ColorOS 11.1!
Recently, OPPO launched its newest addition to the Reno Series and the ultimate smartphone photography and videography powerhouse, the Reno5 series. But beyond the flashy industry-first camera features, the OPPO Reno5 series also boasts of the global smart device brand's latest operating software, ColorOS 11.1, which is designed to make life flow easier and smoother. Thanks to highly personalized features, ColorOS 11.1 allows you to tailor-fit your experience around the way you intuitively use your smartphone.
8 Things You Need To Know About Your OPPO Reno5 ColorOS 11.1
Customize it just the way you like
ColorOS 11.1 allows you to unleash your creativity and make the system work for you with customizable home screens, icons, wallpapers, color schemes, and even dark modes. With three contrast levels available, you can adjust your viewing experience during the day and at night to make sure your eyes are protected at all times while keeping your phone's interface a mirror of your personality.
A new way to relax and recharge, wherever you are
Having trouble sleeping at night or needing a break from a stressful day? ColorOS11.1's OPPO Relax 2.0 got you covered. Apart from the free selection of sounds available to help you stay calm and breathe, OPPO Relax 2.0 also comes with Sound Mix, a feature that allows you to create a true-to-life white noise mix of natural, urban, ASMR, and other everyday sounds. Does city noise make you calm? OPPO also brings the Sound of Cities to you, with sonic cityscapes from Tokyo, Reykjavik, Bangkok, and more.
Instantly translate the text with just three fingers
Powered by Google Lens, ColorOS 11.1 now allows you to translate text in apps, webpages, and images by taking a three-finger screenshot to activate Google Translate on your OPPO smartphone. Whether you're practicing a new language or quickly browsing a document for work, you can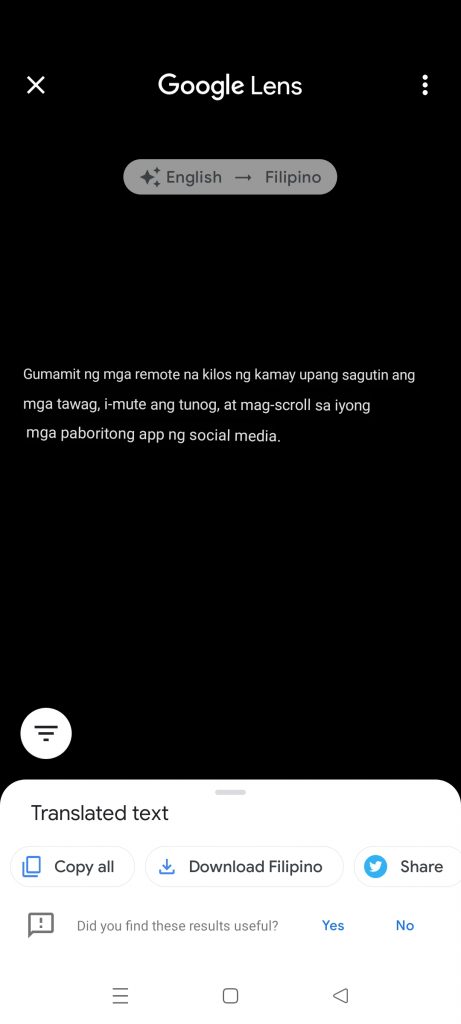 Accomplish multiple things in just one home screen
ColorOS 11.1 is a multitasker's dream thanks to FlexDrop now you can take your important call, reply to messages, schedule delivery, and even play games on the same screen as FlexDrop allows you to do that through resized windows.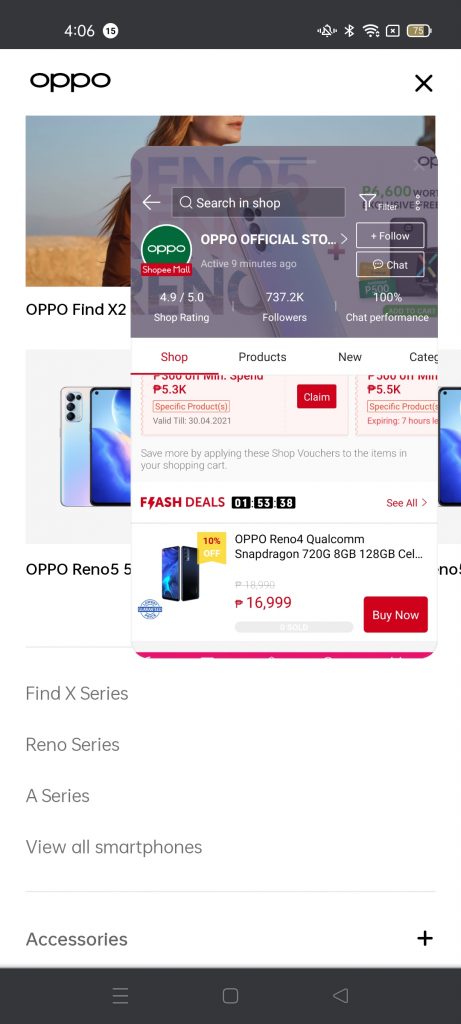 Extreme focus for gamers and streamers
Getting notifications and especially calls in the middle of a perfect run or just in the most dramatic part of the episode can be a bit annoying, but with ColorOS 11.1's Gamer Mode, you can block out all of that. Now you can keep the action flowing as Gamer Mode blocks incoming calls and messages, push notifications, and even limits oth er gestures like power button screen lock and auto screen-off. What's more, ColorOS 11.1's improved Hyper Boost keeps battery use under control to avoid overheating and running out of battery right at the moment of victory or at the last episode of your stream.
Charge safely for better and longer battery life
Preserve your OPPO phone's battery life with ColorOS11.1's Battery Guard, a smart feature that learns your daily charging habits and controls the charging speed at night, ensuring that your phone's fully charged and ready to go at 100% by the time you wake up. Running low on juices in the middle of the day, the Super Power Saving Mode helps extend your OPPO smartphone's battery life, even at 5%.
Share files seamlessly with those around you
Mobile data, network speed, and even mobile phone compatibility are no longer a problem when sharing files in between Android phones. With Nearby Share, you can share images, videos, and other files without consuming any data.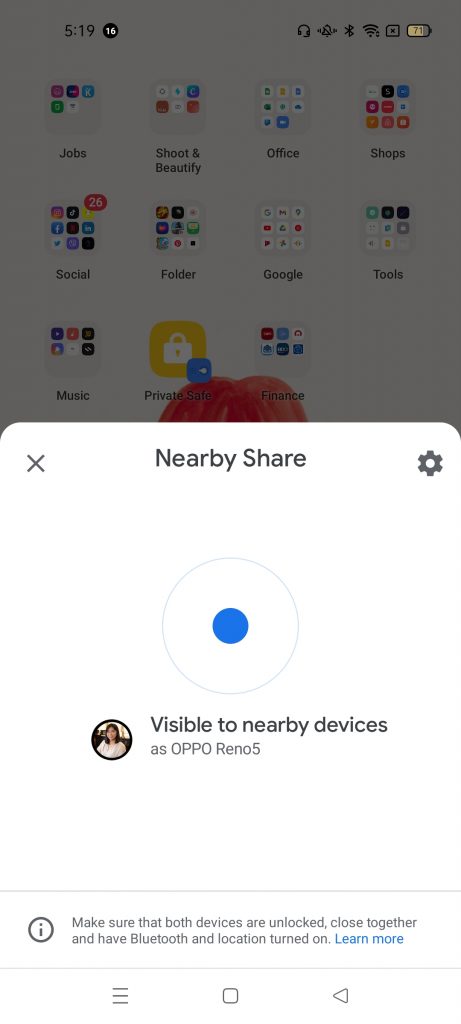 Where to get an OPPO Reno5
With these features and so much more, the OPPO Reno5 series with ColorOS11.1 is what you need to make your life flow smoother and easier.
OPPO Reno5 4G and Reno5 5G are now officially available in the Philippines via OPPO concept stores, partner dealers, and exclusive e-commerce partners Shopee and Lazada for PHP18,999 and PHP23,999 respectively.
To know more about the latest OPPO Reno5 series and ColorOS11.1, visit the OPPO Flagship Store at Lazada and Shopee, the OPPO Philippines' official website at www.oppo.com.ph/ or its official Facebook page at OPPO Philippines.
---
Don't forget to follow us on Instagram, Youtube and Facebook for updates.
Comments