Reading Time:
5
minutes
For most of Filipinos, Baguio City is a go-to place for a quick escape or a weekend getaway. I mean, it is very accessible whether by private vehicle or public transportation. Personally for me, I visit the city at least once a year. Each of my visit are met with my constants eat, relax, and shop. But this year, my visit shone a different light to Baguio City. I started seeing Baguio City as a creative hub. For this month of November, Baguio City is celebrating its culture and arts with the Ibagiw 2022 Creative Festival. Read more!
The 5th Ibagiw Creative Festival
Last November 12, the Baguio Creative City invited me, along with NCR-based and Cordillera-based content creators to take part in the Creative Crawl for the 5th Ibagiw Festival. The experience meant to shed a new light in experiencing everybody's go-to destination for a quick getaway. The Ibagiw Festival intends to highlight the creativity and artistry of Baguio City. Not only to provide more exposure to the artistry, the festival also intended to celebrate the heritage of the region.
For this year's Creative Crawl, Agetyeng Travel and Tours worked in partnership with the city government to arrange tours for tourists who would want to take part in the Creative Crawl. I experienced it first hand so let me share with you what it was like and what to expect.
Creative Crawl, Museum Visits, and Artisanal Lodging
Upon arriving at the Victory Liner terminal in Baguio City, Agetyeng Tours gave me a warm welcome topped with a sunflower necklace. Then once we were complete, we were taken to our accommodation for the night at the Tam-Awan Village. Our ride was the specially-customized jeepney named, Soligmay. This part alone made the tour extra special! On our way to the village, Ms. Dada of Agetyeng Tours talked to us the entire time about the tour and what to expect during the crawl.
As someone who has been regularly visiting Baguio City, my interest was at the highest because this would have been a different take or POV of experiencing the place. Once we arrived at Tam-Awan, we had a taste of their food offerings authentic Cordilleran-food of course! My favorite was the smoked pork or Etag. It tastes like bacon, or tocino but with a tougher texture due to the drying treatment. We were also served chopsuey made with the freshest produce from the region. Right after our delectable lunch, we were brought to our accommodations. This was an exciting part because unlike my usual hotel stays in Baguio City, I now slept in huts that were inspired by the ancestral houses of people of Baguio. There was no need for airconditioning because the Baguio weather was at its finest!
Later in the afternoon, the group headed to the Baguio Convention Center to join the inauguration and opening ceremonies of Ibagiw 2022. Key individuals were present. As soon as the cocktails ended, everybody were invited to gather inside to witness the incredible performances. From the technical production up to the performance, it was nothing short of spectacular! It truly expressed the artistry and talent of Baguio City.
To cap off the night, we headed back to Tam-Awan for dinner and we followed it with a campfire hangout. Plates of dynamite and shots of traditional wine were passed around while we bonded over music. There was nothing like that authentic experience!
Museums, Art spots, and Shopping during Ibagiw 2022
The following day was dedicated to seeing more arts within the city. We kicked it off by visiting no other than the Bencab Museum. Given that it was not my first time here, I already know what to expect and what to see. But that did not stop me from enjoying the displays and gazing at the culture behind them. After this we dropped by Mt. Cloud for a quick stop and you have no idea how badly I resisted the temptation to get some books! Once we're back in Session Road, we had our fill for the afternoon at Balai Studio Cafe. I had a tasty plate of Pigar-pigar!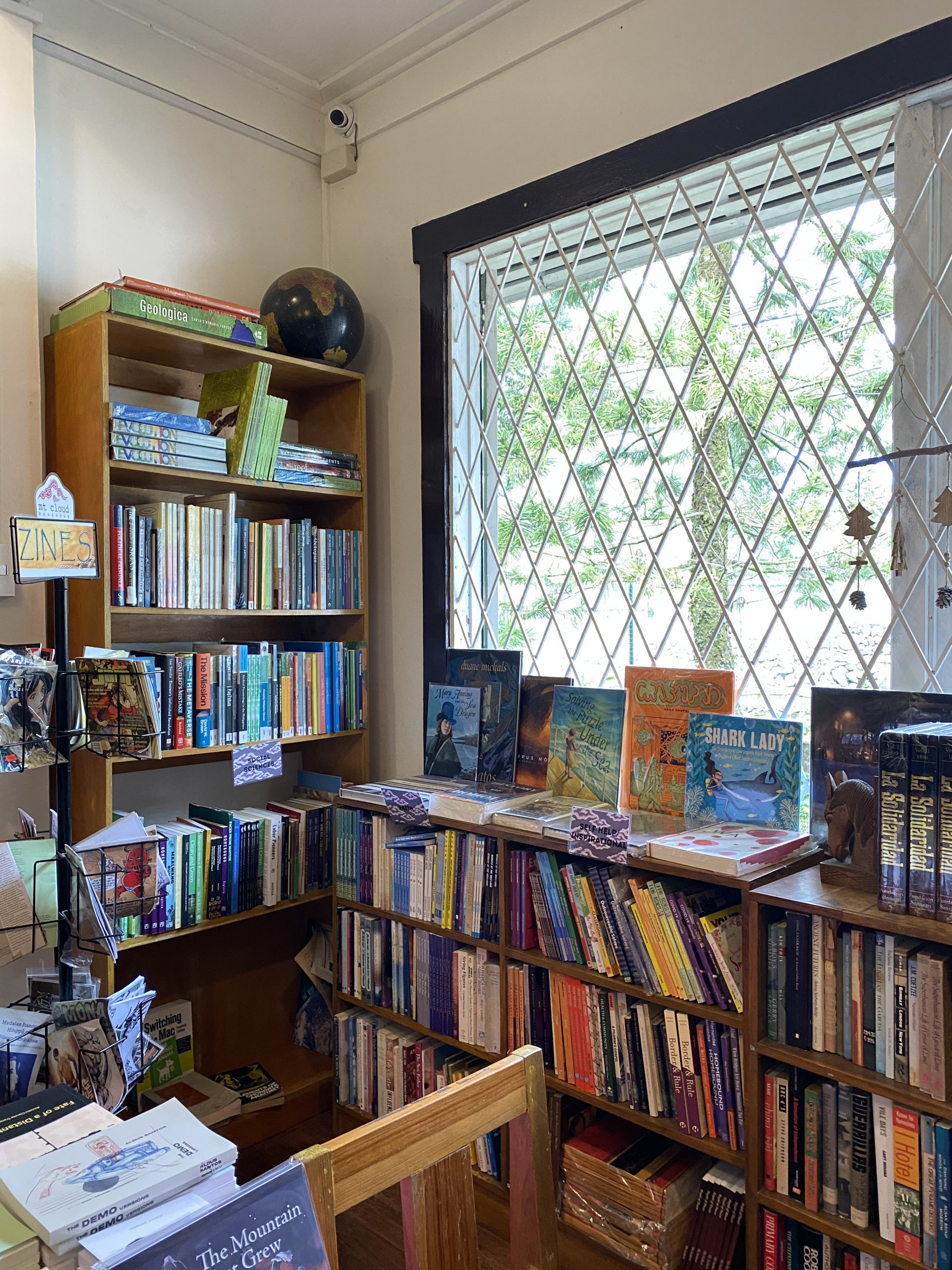 After our hefty lunch, we kicked off the afternoon by strolling around Session Road. The street was closed off to give way for art exhibitions, cosplayers, buskers- it was so much fun! We let the afternoon heat die down a little at the Ililikha Artist Village. I always make sure to drop by this spot whenever I am in the city. Then after cooling down, we crossed the street to SLU for Mandeko Kito, a bazaar that showcases local goodies! I had a hard time resisting the temptation to buy a lot but among the goodies that I copped are scented candles, chocolates, and car diffusers!
Experiencing Ibagiw Festival 2022 was definitely one for the books! It shed a new light to how I see and feel Baguio City. But of course, big thanks to Agetyeng Travel and Tours for a well-managed and very insightful tour! Now I can't wait to go back next year and be a part of Ibagiw Festival 2023!
Comments