Reading Time:
4
minutes
Everyone I know who goes out of the country has Taiwan as their top destination. Why wouldn't it be when seat sales are happening all year round and the country is now Visa-free for Filipinos? Beautiful travel spots and incredible dining experiences are among the great things that the country has to offer. When the craving for Taiwanese cuisine hits, foodies no longer have to book a roundtrip plane ticket to Taiwan to get their fill. Fat Fook Manila is opening their second branch in Robinsons Galleria to serve authentic Taiwanese flavors.
Last December 16, Saturday, Fat Fook Manila invited us and other food bloggers to attend their dry run in Robinsons Galleria. Each of us received P540 vouchers that we can use to order anything our heart desires from their menu. I shared the table with two of my friends and we decided to use it all together so we can order as much item as possible. With P1620 in hand, it is now up to us to use it all up. One of their attentive servers attended our table and took our orders. Having no prior experience of the restaurant, we asked for their best-sellers and tried them, we did.
Authentic Taiwanese Cuisine
While enjoying our food, we sat with the marketing manager of Fat Fook Manila who gamely answered all of our questions. The restaurant is owned by the same group who brought Ramen Nagi to the country. Despite having its roots here in the country, the restaurant boasts the authenticity of their flavors. Most of their ingredients and spices are imported straight from Taiwan. To heighten the authenticity some more, the owners partnered with a Taiwanese chef who concocted the menu.
I, for one, haven't been to Taiwan yet but my taste buds identified the oriental flavors of Taiwan. We ordered a full course- noodles, dimsum, rice, meat, and desserts.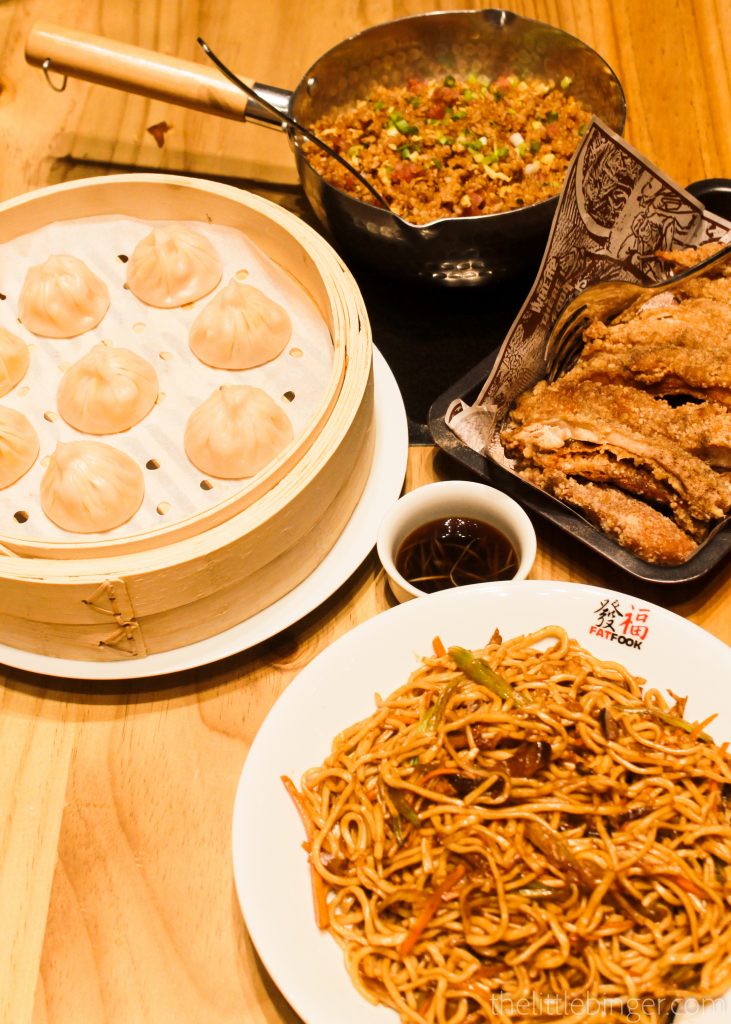 Large Servings for All!
The best thing about Fat Fook Manila is the quality and quantity of their food for the price! Each serving is good for 2-3 people. The items we ordered were more than enough for us that we each had take-out. The Fat Fook Stir-Fry Noodle is a personal favorite. It is their Taiwanese take on our beloved pansit. The dish had a particular set of spices that made me lose watch of my diet.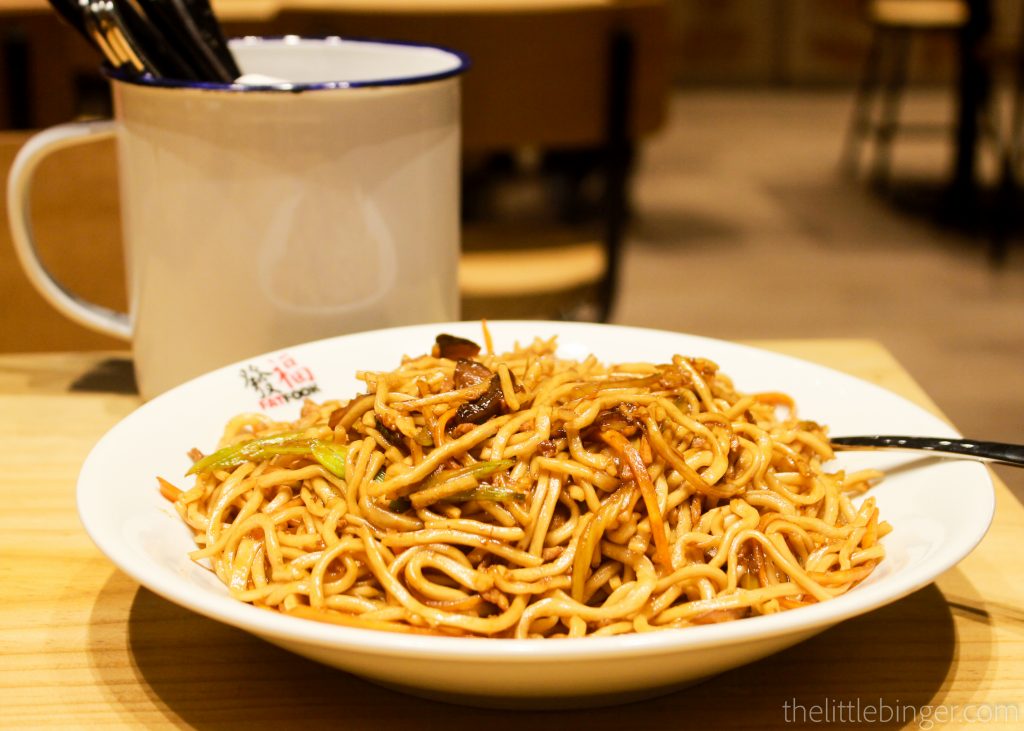 Another item off of their menu that instantly became a favorite is their Salted Egg Xiao Long Bao. Salted Egg is all the craze at the moment and the restaurant took on the trend and mixed it with another food trend. The result? Mouthful of awesomeness!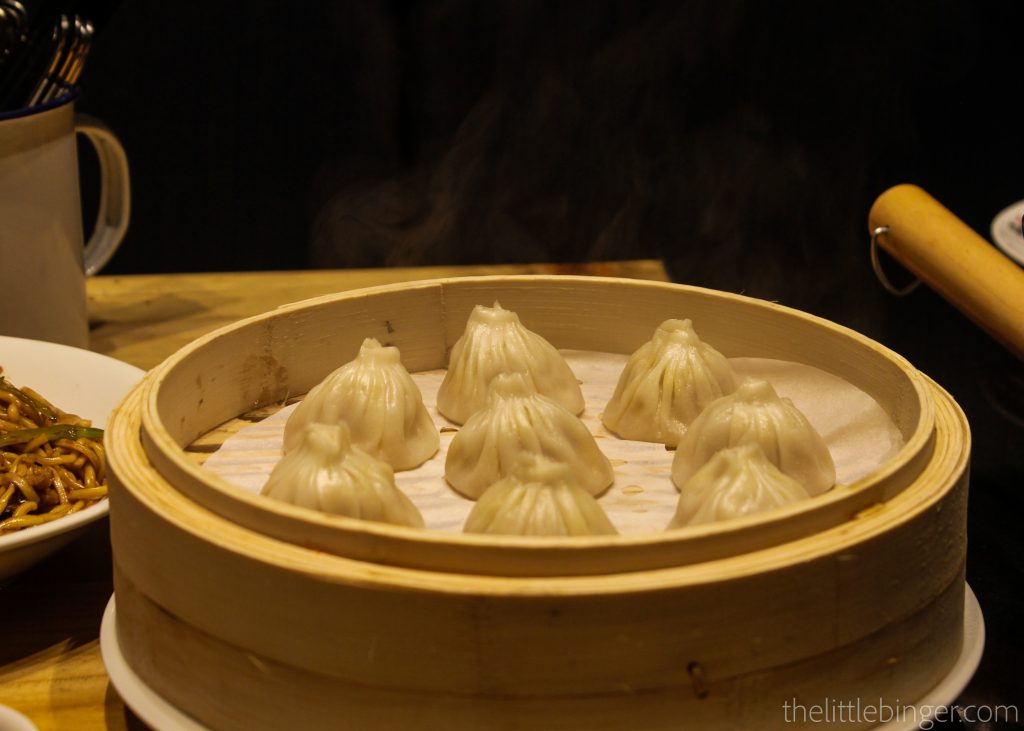 As chicken lovers, we unanimously ordered a plate of Fat Fook Chicken Chops. It came in a basket and overwhelmed us with its large serving. The crust packs a certain crunch while the inside is moist and soft. The breading is seasoned perfectly as well as the meat. It outshines the other chicken chops that I have previously tried! It paired well with their fried rice!
For dessert, we ordered Tikoy Turon. The fingers were drizzled in sweetened milk and toasted sesame seeds. It was not long before I realized that I was already on my third stick! To top our food adventure off, we each had a tall glass of milk tea from their take-out counter.
The Taiwan Streetfood Experience
The branch in Robinsons Galleria is the first to have a take-out counter. Here, customers can enjoy their Taiwanese food fix while on-the-go! Some of the items being served here are dumplings, chicken chops, and milkshakes. The owners decided to add this feature because they observed that it is how it's done in Taiwan!
My friends know that I am a Chinese cuisine fan despite recently starting my Keto Diet. If the food is this good and authentic, I wouldn't mind having a cheat day and loading on carbs every now and then.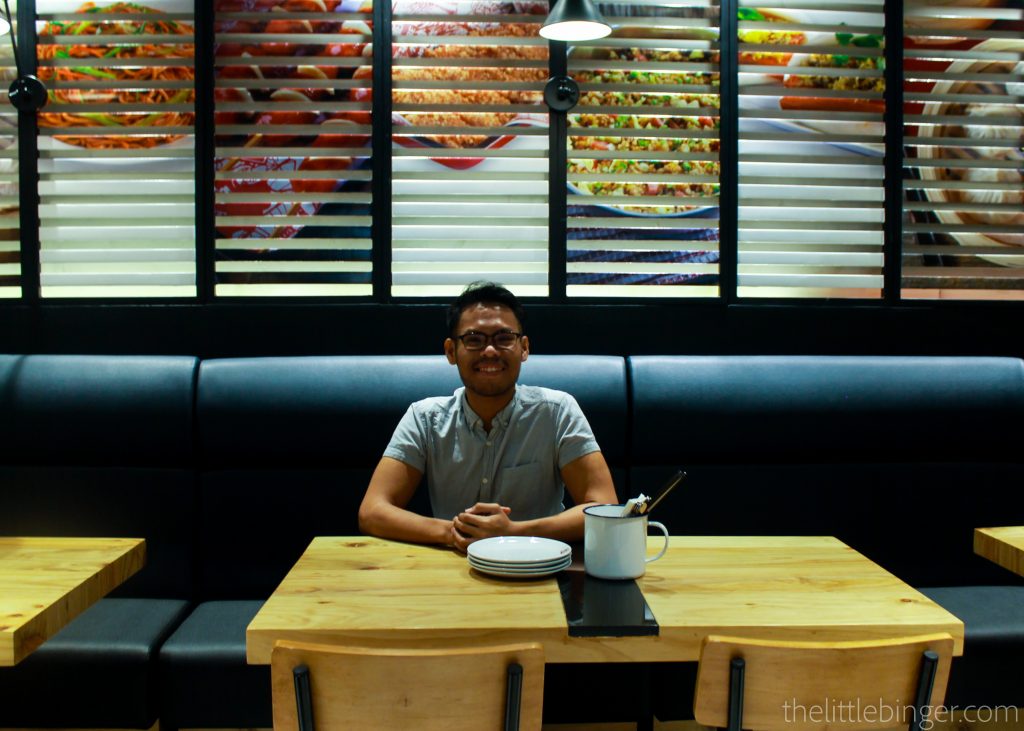 You too can now get your fix of Taiwanese cuisine! Head on over to Robinsons Galleria to try what Fat Fook Manila has to offer. They are also open in SM North EDSA and will soon be opening a branch in Glorietta! Go on, dig in, and scream #WhatTheFook!
Comments